Silvia & Emanuele
June 28, 2008
Wedding in Aosta

Grand Cayman Island
April 5-14, 2008

Erik & Maricela
July 5, 2008

Donatella & Giampi
September 29, 2007 Wedding Highlights

Discovering Aosta 2007
August vacation in the Alps.

Matt Kenny Comes to Visit
Exploring Northern Italy & a new mountain house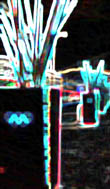 March 2006
Torino in the olympic aftermath

Picnicking
Picnic season hasn't quite arrived.

Christmas & New Year's 2005
Ringing in the holiday season.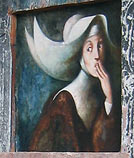 Weekend in Liguria
Seaside market; exploring the coast of Italy-- Thanksgiving weekend 2005.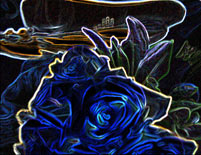 June 2005
Sarah & Ryan's Wedding and quality time with family and friends.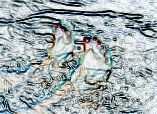 Homecoming August 2004
Sisters rendezvous in LeRoy ; a weekend at The Rock.

January 9, 2004
Birthdays! Birthdays all around.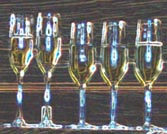 New Year's Eve 2004
Celebrating First Night in the SF.
Coming Soonish...maybe!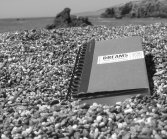 Bodega Bay
Norcal baby, yeah! The rugged coast of Northern California.

School Days & Mondavi
Snaps from our first demos; wine tasting at Mondavi Vineyards.

Road Trip USA
Images from our cross-country excursion.

"Surprise" Going Away Party
Kris, Matt and Three Birds throw Dave and I an unforgettable bon voyage!

The Hot Side
Snapshots from a summer in the kitchen

Phoebe & John
June 22, 2003 Highlights from their Wedding by the water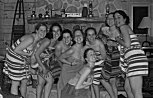 Surviving in the Wild
Binghamton girls visit "The Rockies of the East."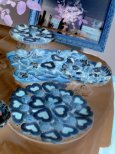 Aunty Joan Ties The Knot
Symbolic union encourages a family re-union.

OBX 2003
Pilgrimage to the Atlantic!

Karaoke Night
March 28, 2003 Binghamton college students become Superstars!

An Un-Valentine's Day Celebration
Being successful on your own terms makes an enduring statement, especially when you're a righteous babe.

Holy Daiquiris!
Bringing the Caribbean to Broome County.

Napa Valley
Wine, wine, wine!

Thrift Store Extravaganza
How to become a Thrift Store Goddess in thirty minutes.

A New Year, A New Age
Santa Monica, pastry internships & my 22nd birthday

Kwahanamas:
A cross-cultural celebration with old friends and new.

Rendezvous at The Rock
Time to get away from school for awhile...

Sean & Erica
Married at sea

The Rock: Late Summer '02
Are there wild turkeys in your back yard?

Ikea
It's ridiculous that the nearest Ikea is in Canada, eh?
The Rock
Is your water running? You better go catch it!
Movin' out the dorms:
And into our very first apartment.

Juniors On The Town
Plus, we celebrate Justin (Timberlake?)'s birthday.

Dickinson Community Semi-formal
Junior High-like mixers are retro-chic!

Bowling in Binghamton
Does it get any better than this?

North Carolina 2002
Ahhh....family vacations.

Japanese Cuisine
Hunting down foreign culture in the Southern Tier.

Ali Baba's
Only the best Mediterranean cuisine in Troy, NY.

Goodwill, good finds
Just pure goodness!

Jen's Birthday

March 2, 2002 Friday Freetime

Spiderman
Mambo Chocolate Love & Spiderman

Water Garden
Feng Shui for the beach comber.

Original Hypertext Poem
"City on Fire"-- Make it your own.