American Girl Doll Halloween Skirt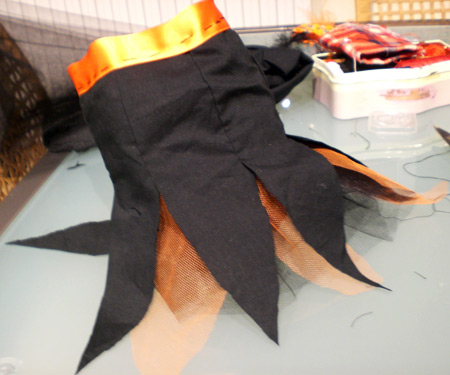 Witch skirt for Sydney's American girl doll
I decided to sew a bunch of American girl doll clothes for my neices for Christmas this year, but couldn't resist making a special Halloween outfit (pictured above).  I didn't use a pattern, just got the AG doll measurements and winged it.  I'll try to post the template I used later on – basically I cut six six-inch long and 2 inch wide strips out of an old black shirt and sewed them togheter.  Then I added five layers of orange and black tuille and sewed them all together with a  folded piece of orange satiny ribbon.  The trickiest part was adding the velcro to the back, but it seems to have come out alright.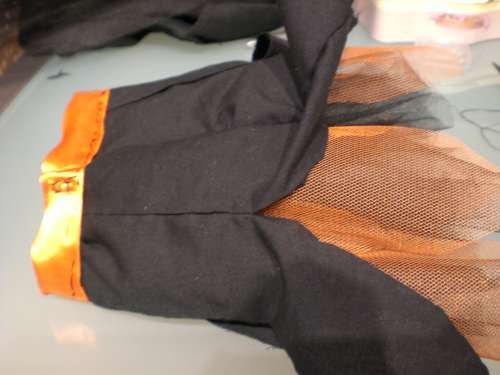 This is the back view – velcro closure
Shirts are a little out of my sewing ability at the moment, so I'm bidding on a hot Hallowen knit sweater on Ebay
and I ordered some cute converse sneaks to complete the outfit.