Miracle Berries & A Favorite Picture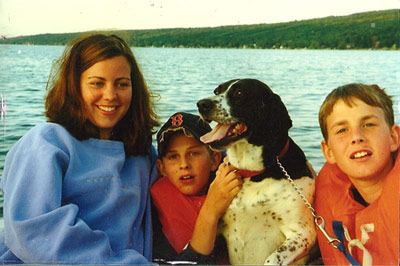 Have you heard about miracle berries??  They look like oblong cranberries and trick your tongue into experiencing flavors in a new way.  Apparently they're all the rage in NYC.  I'm dying to try one!!  Check out this New York Times article for the juicy details.
This is about the only decent picture of me and the bros that's been taken in the last ten years.  There are lots of cute ones from when we were little, but now that we're older I guess we're not as photogenic… 
He we are at the lake on the ol' Gypsy Star (a.k.a. "You What?!") which unfortunately hasn't seen the water in at least two years. Big progress on the Rock this year – the new kitchen is in and all the drywalling is done.  Dad built a deck last weekend, can't wait to see it all!!