The 52 Week Money Challenge – you game?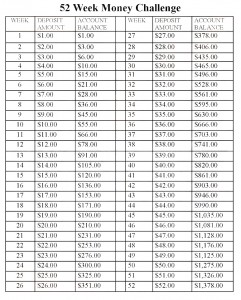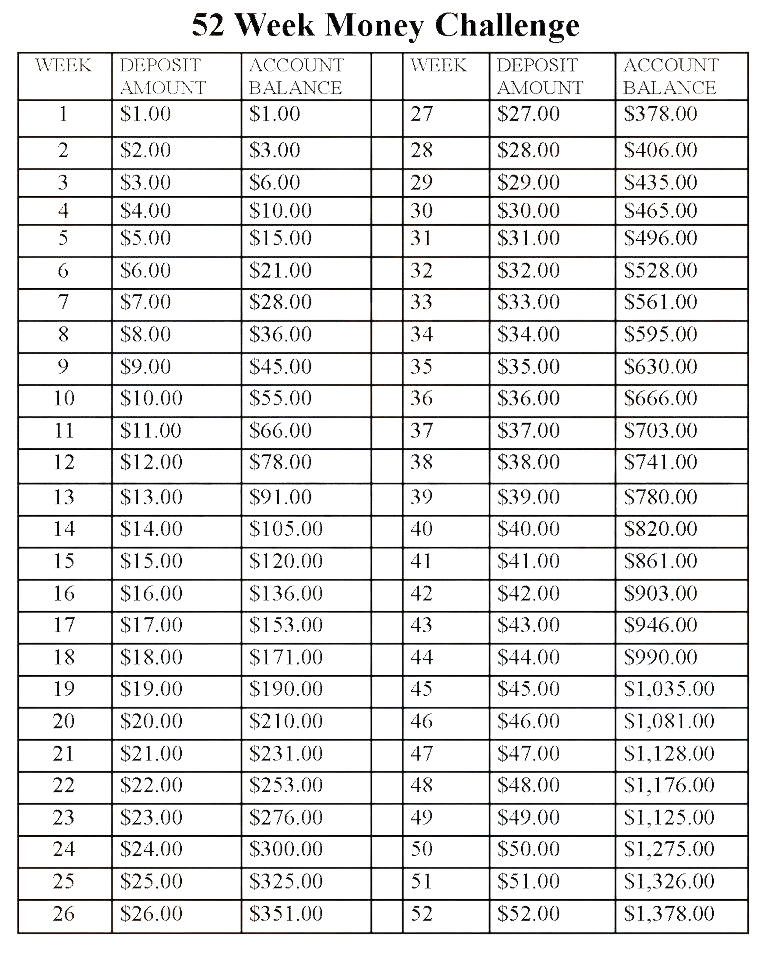 I am officially participating in the 52 week money challenge.  Anyone else in?  I'm on week three now and still going strong. (Ha!)  All you have to do is get a jar, print out this chart, and add the indicated amount of money to the jar each week.
Week one: one dollar, week 3: three dollars, and so on.  At the end of the  year you'll have $1378 in your jar!!!  That's at least one trans-atlantic plane ticket!
And while you're looking around the house for large empty jars, put one aside for this other fun idea: A Year of Fun & Good Times.
Every time something especially funny happens throughout the year, write it on a little piece of paper and stick it in the jar.  You could write happy memories, funny stories, or other things you don't want to forget.  On New Year's Eve, open the jar up and read about all the great things that happened to you this year.