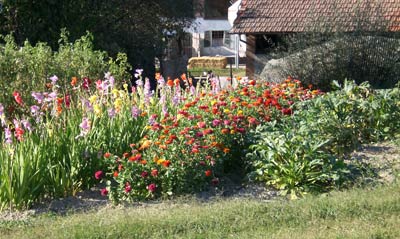 This is how I want my garden to look next year.  Aren't these the most amazing rows of zinnia and iris that you've ever seen?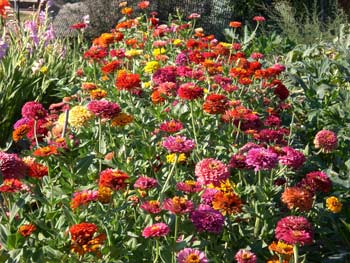 Look at the color!!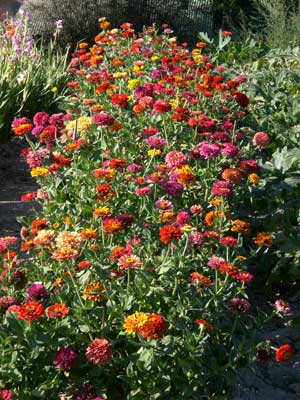 This woman plants the same thing every year and her flowers last for a ridiculously long time – she's got blooms from May through the end of October.  *So jealous*.  I don't know how she does it because she doesn't even live that close to her garden – I always see her going to and from her flowers on an old orange Vespa with her harvest basket precariously balanced between her knees.
I hopelessly abandoned my garden this year after planting herbs, rhubarb and tomatoes.  The cuore di bue (ox heart) tomatoes below are about the only thing we harvested – they were really good, but most of them ripened while we were on summer vacation.  Here we prepared them with garlic, olive oil and basil and ate them with rustic bread and fresh ricotta that our mountain neighbor made.  I think always having colorful flowers would be a great incentive to pay more attention to what's going on in the garden.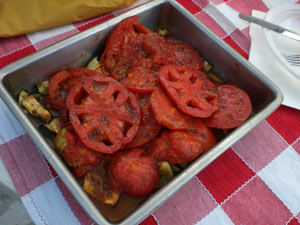 Va beh (oh well).  Better luck next year.