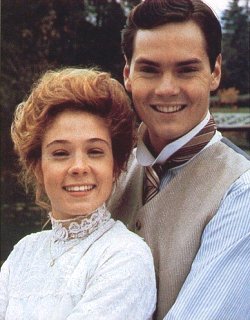 Diana, Jon and Nicky gave me an amazon.co.uk gift certificate for Christmas last year and I finally got around to using it.  Woohoo!!!  I love buying stuff I don't have to pay for.  Ding!  I bought the DVDs of Anne of Green Gables & Anne of Avonlea in Region 0 (so I can watch them both in Italy and in the US).  Woohoo!!  It's been at least a year since I've watched them, so I think it's high time.  (They even have Italian subtitles!)
I also got Pierre Herme's Chocolate Desserts book–an old standard that I've read a couple times but never owned.  Yumm.  Can't wait to make everything! 
In addition I got a balance ball workout video which I think I may just try out today too.
I love getting packages in the mail!
In other news, Brenda and Gerry came to visit last week and we had a great time!